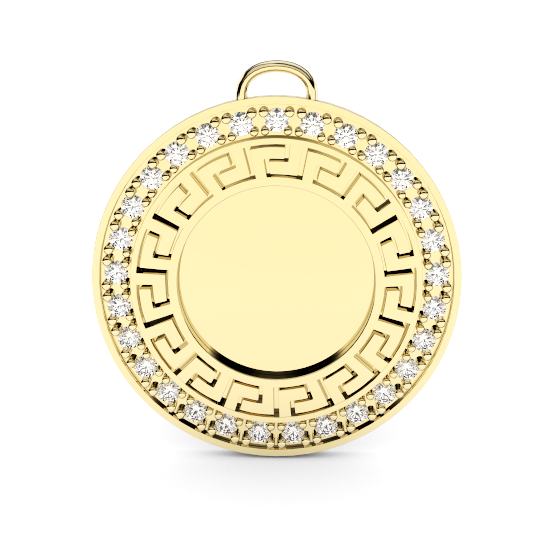 29pcs Diamond Pendant
In the modern age, most of luxurious man or women choose 29PCS diamond pendant. It looks very attractive because of 29pcs diamond.Some customer's i.e. man or women choose a 29pcs diamond pendant. When anybody uses it his or her attractiveness will increases.
At present time, maximum lovers (His and hers) and the couple want to wear the same attractive designer pendant. As attractive design pendant, you can take 29pcs diamond pendant. As a result, Lovers or couple feel the romance.A great for any occasion, you can give this attractive designer pendant as a special gift.
7393p
Description
---
There are no reviews for this product.
---
Item Details
We have various types of metal & gold.When you will make 14K gold & Choose Side Synthetic Gemstones then you will get its weight is 15gr and Side Diamond:
Total Weight: 1.07 ct, Total Pieces: 29 pcs.
It has also Available Metal: 10K, 14K, 18K, and 22K, Platinum, Silver &Available Color: Rose, White, and Yellow. When you will take 14K then its price is CAD$4229.17
If you want other quality & other design? We can give to you! Call us for convening condition and pricing.
popular products
know more about our latest collection