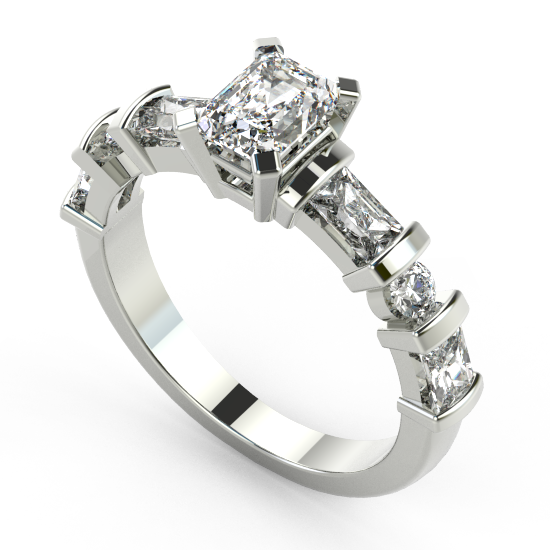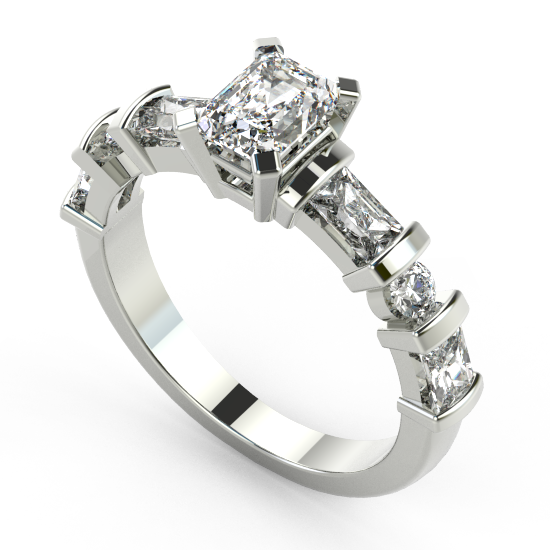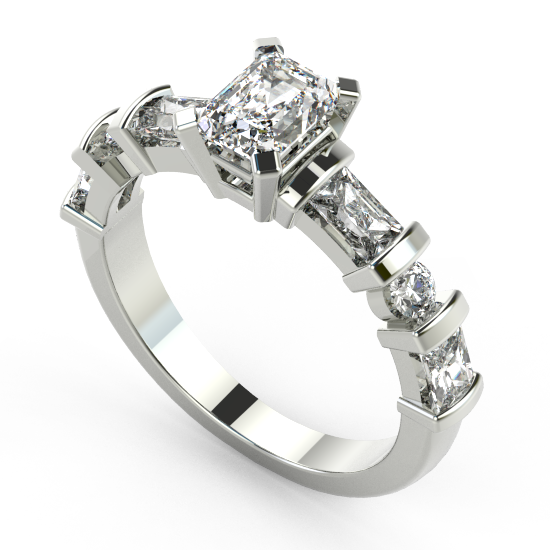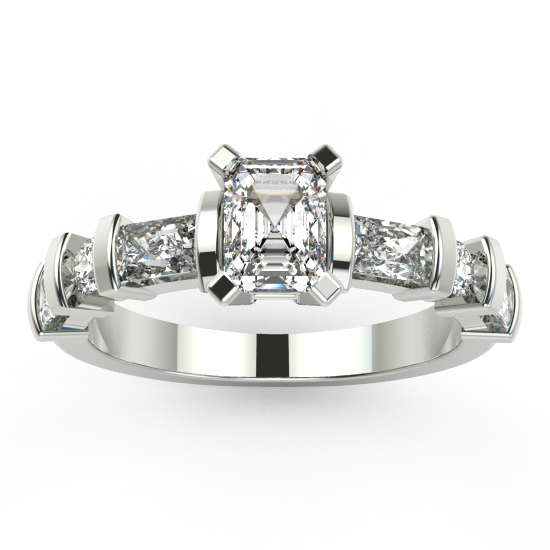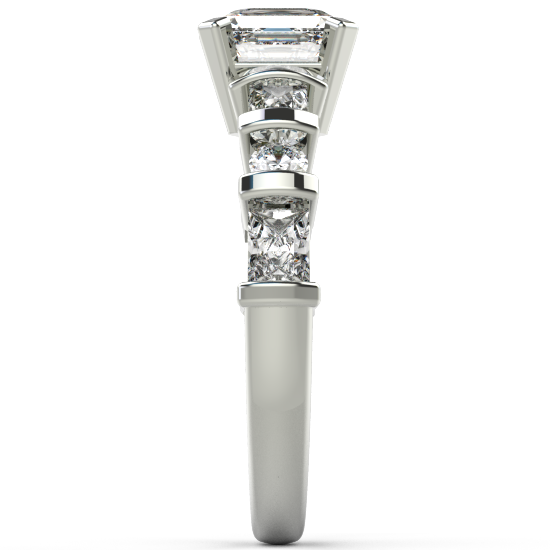 Emerald Cut Diamond Engagement Ring For Women
Which person i. e man, women or girl doesn't love diamonds? I feel seem to be, Diamonds are women's best friend. Nowadays, every man also like a diamond. So everybody uses Emerald cut diamond engagement rings for their special engagement. You can give this engagement to your beloved or expected life partner.
5193R
Description
---
There are no reviews for this product.
---
Item Details
If you want to create an Emerald cut diamond engagement rings of 14Kgold then its weight is 3 6gr. We have also metal in 10K, 14K, 18K, and 22K, platinum & silver. If you Choose Genuine Center Diamond you will get Side Diamond:

Total Weight: 0.57 ct, Total Pieces: 6 pcs, Adjustable Center Diamond:

Carat : 0.39 ct (approximate) and

Shape: Round, Emerald, Radiant. Otherwise, if you will Choose Side & Center Synthetic Gemstones, you will get its weight is 3 6 gr. Side & Center Simulate Stone:

Total Pieces: 7 pcs. We give also metal color are gold white, yellow and rose with size 3 to15. If you take this engagement ring then its Price

(Include Side & Center Synthetic Gemstone): CAD$467.43

At last, you will communicate with us by online or ph.

?>